Let's Talk Sex. Work. With Antonella Lerca Duda
Dezember 17 @ 15:00

-

20:00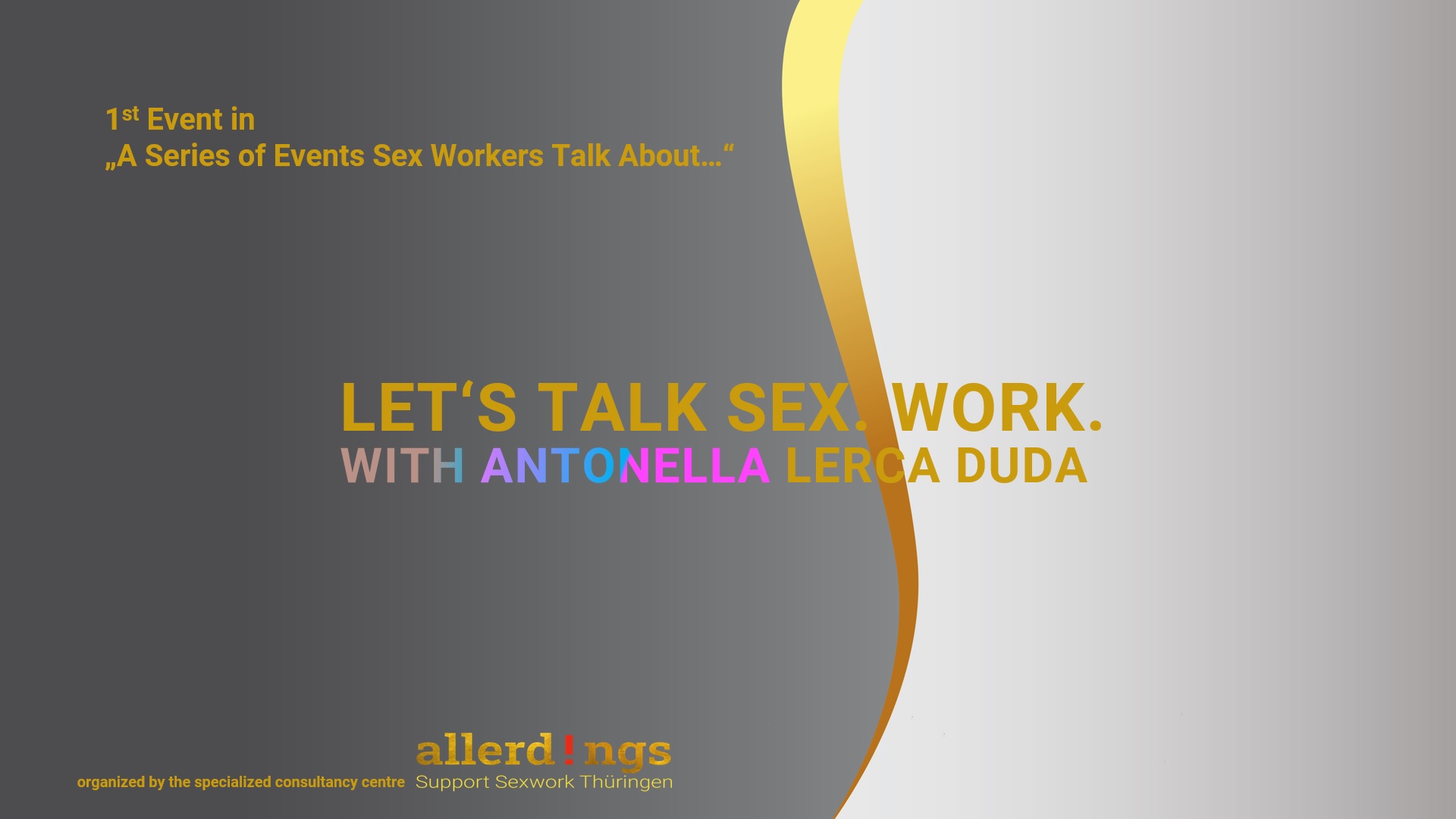 Dear reader,
we are glad to welcome 17 interested persons to our magnificent gathering on December 17th, starting 15:00.
On the International Day to End Violence against Sex Workers, we want to deliberately mix things up. On this day we want to draw attention to hate crimes against sex workers around the world, and invite people to meet one of the many realities of sex work(ers). On this day we talk about Sex as Work. With Antonella Lerca Duda who is a trans and human rights activist. And a Romani actress. And a sex worker. Who also co-founded the SexWorkCall Romania. And the first openly trans woman to run for public office in Romania. More about her from herself on the 17th, when we will talk about everything under the sun, from her to her book, experiences and thoughts on intersectionality and other topics. Five hours long.
Please register (anonymous registration also possible) by email: contact@allerdings-thueringen.de
Email subject: "A Series of Events Sex Workers Talk About".
Please note that the number of participants is limited to 17!
The event will take place in an online format in English. A link will be sent to the registered participants the week before the event.
* Let's Talk Sex. Work. With Antonella Lerca Duda is the first event in A Series of Events Sex Workers Talk About…, organised online by the Counselling Centre allerd!ngs, in cooperation with sex workers with different backgrounds and interests.